TWO-DAYS CRUISES TO RHODES/CASTELLORIZO

We offer you the opportunity to book through our office your cruise to Rhodes-Castellorizo. "Salamis Cruise Line's" ship departs every Friday from Limassol's Port and arrives back at Sunday.
If you don't want to go far, but still want to experience the entertainment a cruise offers, you can join the local cruise. Our small cruiser will take you to view the city of Limassol by night while visiting the coast of Limassol, Governor's Beach, Pissouri Beach or Lady's Mile Beach.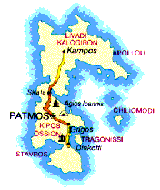 CHARTER PRIVATE CRUISES
Our Office, offers you the opportunity of a private cruise to the destination you want! Take your friends or family and make the holiday of your life with us.
PRIVATE FLIGHTS
Apart from the cruises, you can also have a private flight to the Greek islands, Egypt or Israel with 8, 5, or 3-seated planes, taking with you, your family or friends. Another choice for you is to have a private flight over Cyprus and see the island in a panoramic view.In addition,learn how to pilot a plane, attending some private lessons.s
For our customers convenience we offer the following facilities:
24 Hours Service
Airport Service
Air/Sea Tickets
Daily Local Tours
Boat Trips to Egypt, Israel and Jordan
Flats for Sale or Rent
Duty Free Cars
Brand New and Used Cars for Sale
General Information
Competitive Prices
Get people to link to you